Today's Team.
The youthful
retail agency
where creativity,
involvement
and commercial
instincts fight
for priority.
Today's Team ensures continuity during the corona crisis.
Today perhaps needs another approach than yesterday and tomorrow may also demand something different from us. Today's Team is ready to respond to a new reality at any time. Years ago we started to organize our agency in an online environment. Therefore we gained a lot of experience working remotely. That is really valuable, especially now. We do everything we can to ensure the continuity of our services for all our customers.

Obviously we see the seriousness of the situation and on the other hand we also see beautiful things emerge. An enhanced sense of togetherness, inventiveness and a focus on the things that really matter.

Mike Weinberg,
Founder and creative director Today's Team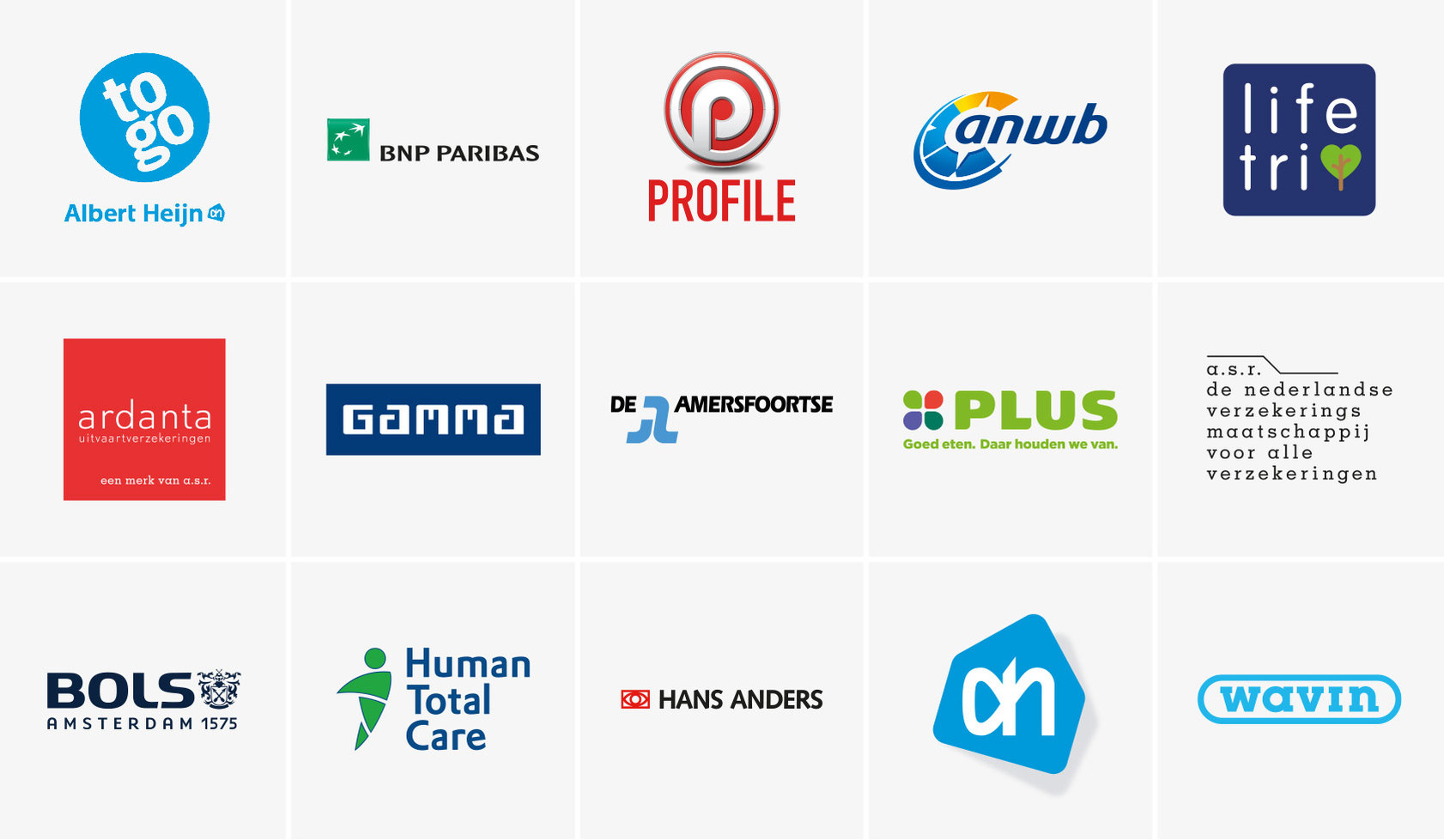 Today's Team
The small retail agency
that works for big brands.
Our customers want to be one on one with the creators, they don't want unnecessary organizational layers. They are looking for creativity, reflection and an agency that acts just normal. That is Today's Team at it's best and that's why we are doing so well.

We work for large brands with the ambition to do beautiful things. Social, internal, in a retail environment, online, on the doormat. The dividing line between agency and client is fades at Today's Team. We form a team together, that way complex issues can be quickly simplified. And very often that leads to good work and happy, relieved faces. Welcome to Today's Team!

The most diverse disciplines are represented within the Today's Team network. From creatives to 3D animators, from film editors to graphic designers, from UX designers to content creators. That's why we always have the best talent available and say 'yes' to most briefings. We love precision, speed and commitment.

Mike Weinberg. Creative Director Today's Team.
Albert Heijn mission statement
also says a lot about Today.
Sometimes no briefing is required to come up with something special. We are regularly asked to develop instore communication for Albert Heijn. We do this with a lot of passion, because who doesn't want to work for 'Zaandam'. One of the assignments was the realization of the WiWu area. What's that do we hear you say. WiWu means shop in, shop out. Yes, just learned something new.

You will not be surprised to often see a mission statement when entering a store. Mostly the first sentence is something like 'Here we believe in sustainable entrepreneurship, where the interests of our customers come first'. A typical phrase that you completely ignore (also has a little to do with this too easy example *chuckle*).
read more
At Albert Heijn it used to be a bit like that before. The new mission is: Albert Heijn makes the everyday affordable and the special accessible. Better already, but only when we developed the form concept with this new mission statement something special happened. They never asked for it, but suddenly it was born and we presented it to marketing. And now you come across this triptych with the Albert Heijn mission at every 'shop in, shop out' area of Albert Heijn. May we be just a little proud of ourselves for a brief moment?
Now available: Today's Team Tees
We went crazy on a few cool T-shirts. What do you think about it? They are available free of charge for our customers in sizes S, M, L and XL.
read more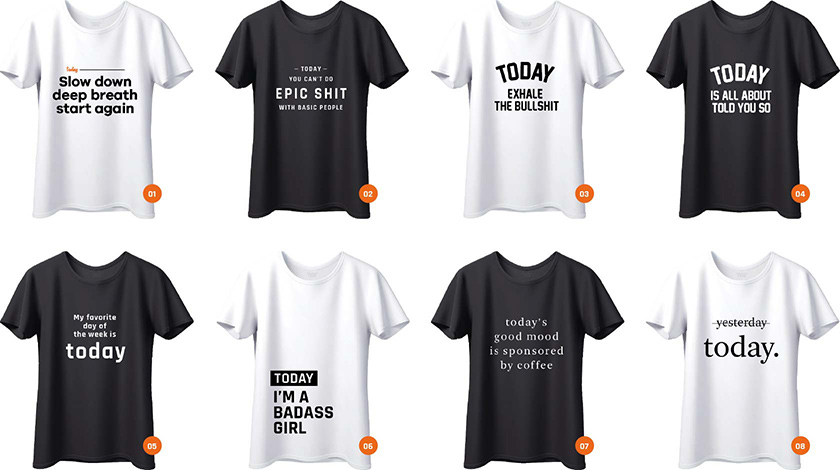 Send us an email with your size and the number of your favorite. Then we will send you one so that you can steal the show.

Whoop. Order now.
New ANWB formula:
coming home for members.
With four million members, ANWB is the largest association in the Netherlands. And from today they also have a real clubhouse. We we're asked to develop all the in-store communication.

The ANWB store Utrecht Neude is not only a shop but also a meeting place for ANWB members. In the ANWB Café delicious coffee is served and the freshly baked apple pie tells you that you are at home ...
read more
But that's not all, a variety of inspiring workshops is given by and for members every week. Think of "How do you make the best holiday photos?" or "How do I cleverly organize luggage in my car?". This way, being a member of the ANWB gets even more meaning. And now with extra whipped cream!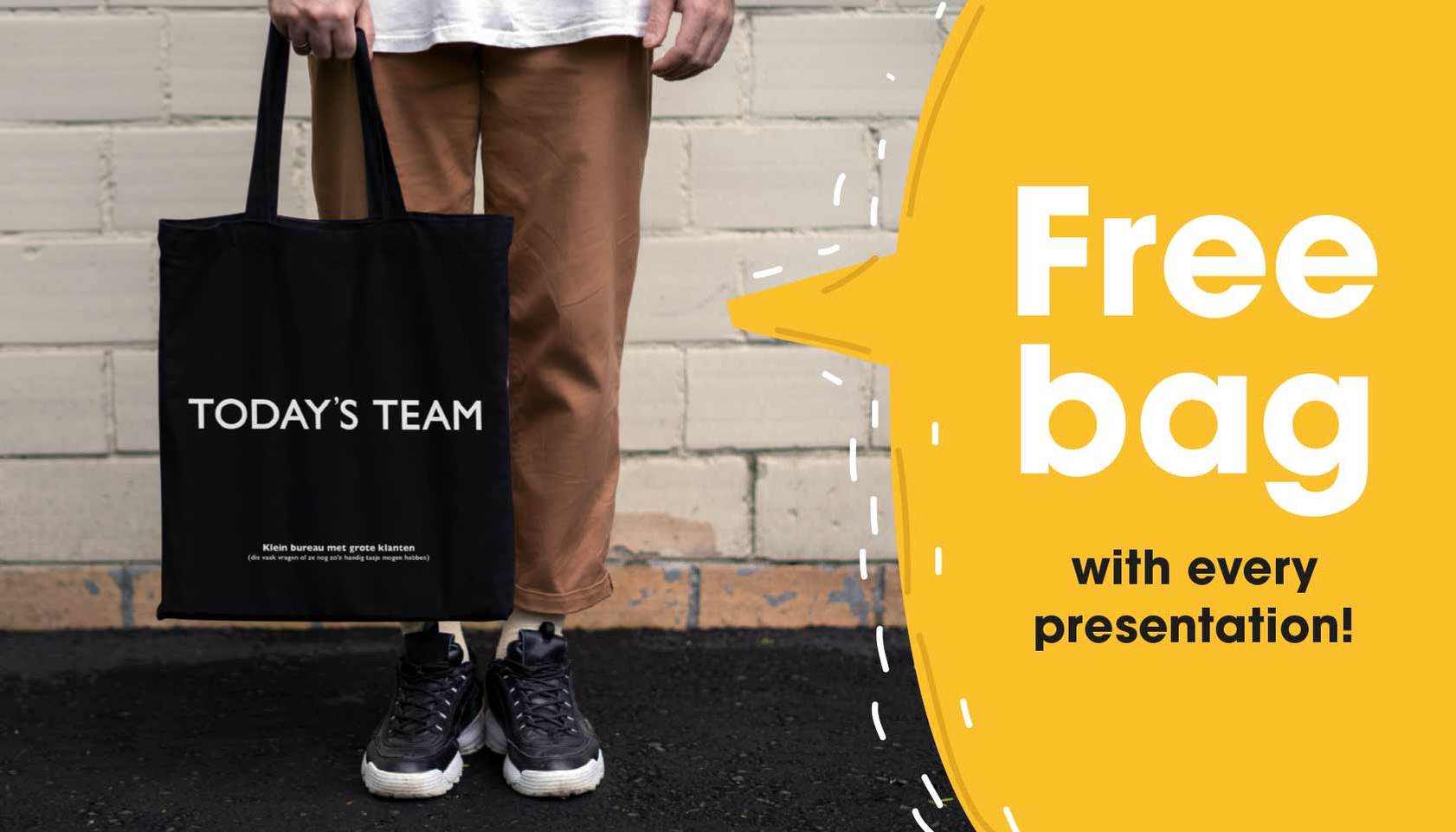 Profile doesn't work with actors,
we work with mechanics.
Profile knows everything about tires and car maintenance. But not about acting and smooth sales talk. That's why we created commercials with real Profile staff. Honest and sincere professionals with a decent amount of humor.

And that shows, because we often hear that these commercials provide a sympathetic smile. Good to know that you can also produce impactful films without 3 PPMs, stage builders and trucks filled with light equipment.
Today's Team does
not participate in pitches.
That has nothing to do with arrogance. We believe that pitching damages our profession. After all, you give away the only product that we can sell for free. Strategy and creation. That's not good for our agency, but also not for the client.

Because that often does not result in a "valuable" way of handling the ideas. Certainly if around six companies start working on a pitch, the concepts soon end up in a pile. Certainly if a pitch supervisor is appointed, problems will arise quickly. They make the process complicated so that they can send out an invoice with a substantial amount. Unnecessary and it often responds in a bad way to the uncertainty of the customer ...
read more
Okay, yet we can imagine that you have doubts about working with such an agency. Then agree on a trial period and, for the sake of continuity, do not yet cancel the contract with your current agency. If necessary, have two desks work on one assignment. It is not necessary at all to contractually commit from day one. Today's Team has no contract with any client. Yet our partnerships are strong and genuine. If such an approach appeals to you, give us a call. Great to exchange ideas with each other even though you tell us you will contact another agency too. It seems smart to do that!
We design the door-to-door brochure
for GAMMA (but not entirely).
Put more of our brand identity in the brochure and let that feeling resonate on the shop floor. Ehhh ... that sounds familiar to us. Every retailer is fighting with the balance between sales and brand building.

One does not have to rule out the other, you think. That's right! But very often the purchasing department wins over marketers and we get - yet again - brochures with large product images and even larger discounts. We are happy to help find a healthy balance and to have both departments work together. We start with a distinctive tone-of-voice, a clear visual language, layout, price signing and so on.
read more
But we are not a production agency that produces daily door-to-door brochures in the studio. Let us be the directors (sorry for the arrogance) who lay the foundation. We do this by providing puzzle pieces so that the production studios can get to work quickly and with good guidelines. Then we often help adjust the first proposals to turn a generic brochure into a typical GAMMA brochure. An (almost)-do-it-yourself approach.
Visiting London for
Albert Heijn food photography.
Photos that make your mouth water. Not overstyled, but pure and genuine. This was just about the photography briefing of Albert Heijn.

A long story short: we took pictures with Diana Miller in London for two weeks. Was there nothing to be found in the Netherlands? Surely there are also good food photographers here? That's true, but still ... she only photographs with daylight, works with the best stylists and has an innate sense of composition.
read more
The celebrity from London was bloody arrogant. We had to convince her for every request from Zaandam. After two weeks we were exhausted. But then, after that, you don't have an ordinary onion, but an extraordinary onion!
Today's Team does not always
live up to its own promise.
Every now and then we ask our favorite strategist Maarten Savelberg to take a critical look at the content of our website. He starts with a compliment and then the trouble comes. Today's Team positions itself too much as a retail agency, while you do so much more. Make that clear to everyone. Tell them about a.s.r. LevenLiveLAB for example. Okay, we will do that Maarten!

We create a lot for a.s.r., a large financial institution where changes take place slowly. That's good, because they are seen by investors as sensible and therefore stable.
read more
On the other hand, the insurance world is on the eve of gigantic changes. DNA will soon be listed simply and can become a starting point for the way a.s.r. assures its customers. Just another example of technical revolution that will be common in ten years. To get a feel for these developments quickly, we created the a.s.r. LevenLiveLAB. The place to develop new products and services. Every Tuesday afternoon we have great sessions, where we meet the motivated people from a.s.r. and get to work together. After four hours we are all exhausted, but we have the idea that we are keeping up with all new developments. "Ah! So today's Team is - in addition to a retail agency - also an inspiration for innovation processes" is what you should be thinking right now :)
Money pot for now and later makes pension matters simple and fun. Lean start-up!
Today's Team learns new things every day. More and more often we are involved in Lean start-ups where concept and design must help to bring the idea forward. We are very adept at making MVPs. This also applies to the subject of pension. 

A tough one, because even though many Dutch people have a great pension, hardly anyone knows what he really needs later on in order to live well. We came up with the Money pot for now and later. A real pot containing an iPhone (of cardboard of course) that refers to the Money pot for now and later website. There you can make your pension transparent in a few simple steps. Facebook, bannering, and financial vloggers helped to make it public.
read more
But what does MVP mean? Minimal Viable Product. Do not fine-tune too much, but launch a first version of the website quickly, learn from the measurement results and immediately introduce an improved version. You get it... you can be very busy with that. But what is this a great thing to do! A huge CTR increase and a decrease in bounce rates within just a week. And we continue to learn. Version after version! Today's Team is also a bit Today's Lean!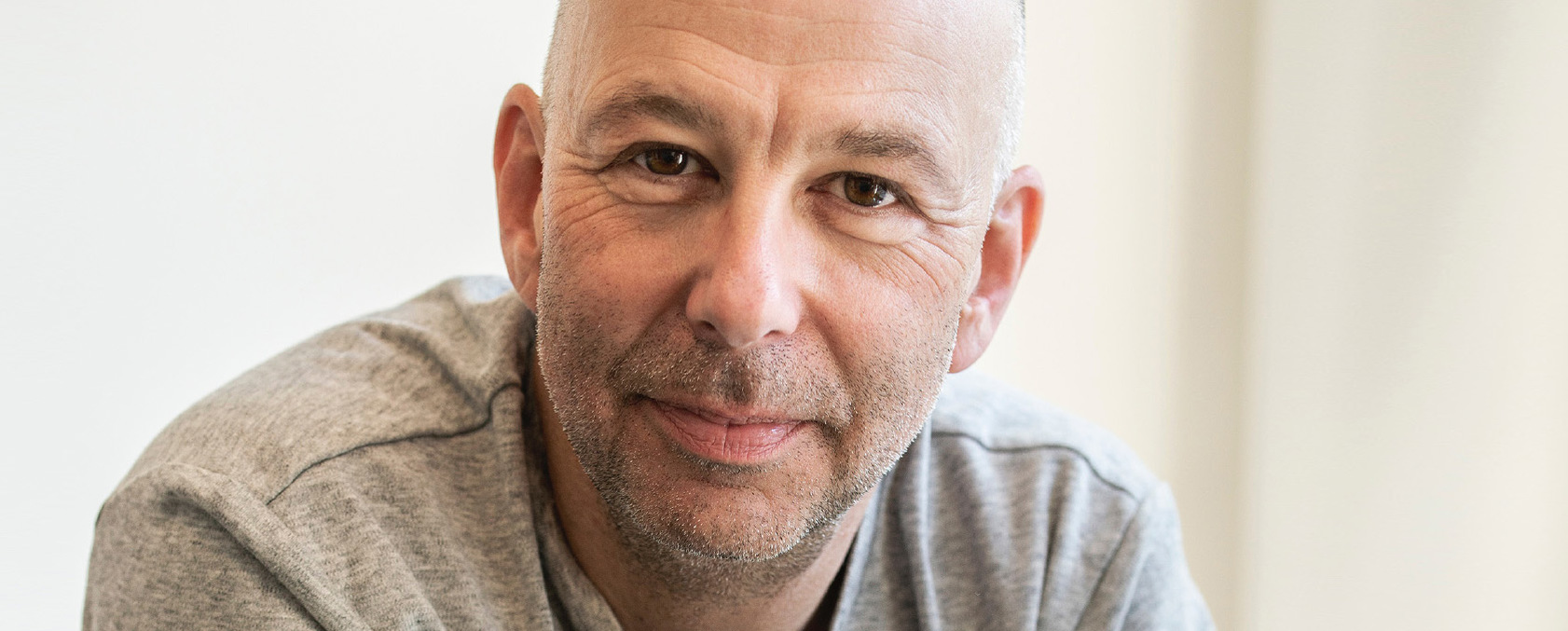 Mike Weinberg
Creative director who
finds laughing most important.
Founder and creative director of Today's Team. He does not own a suit and he likes to wear his sneakers. Yet he is often the man who is asked by the Board of Directors for a cup of coffee.

Is it because of his knowledge or his catching laughter? Or is it because of his will to be the best or because he is always honest and sincere? Who knows? But it doesn't really matter. Mike Weinberg is the face of Today's Team. He finds it important to keep Today's Team small and flexible, but still work for clients who matter.
read more
They don't always have to be the biggest brand (even though they often are), but we need to be able to build a close relationship in which client and agency want to work together closely to achieve beautiful and good things. Yes exactly, bring a bit of social meaning. And above all be busy with our profession every day with a smile.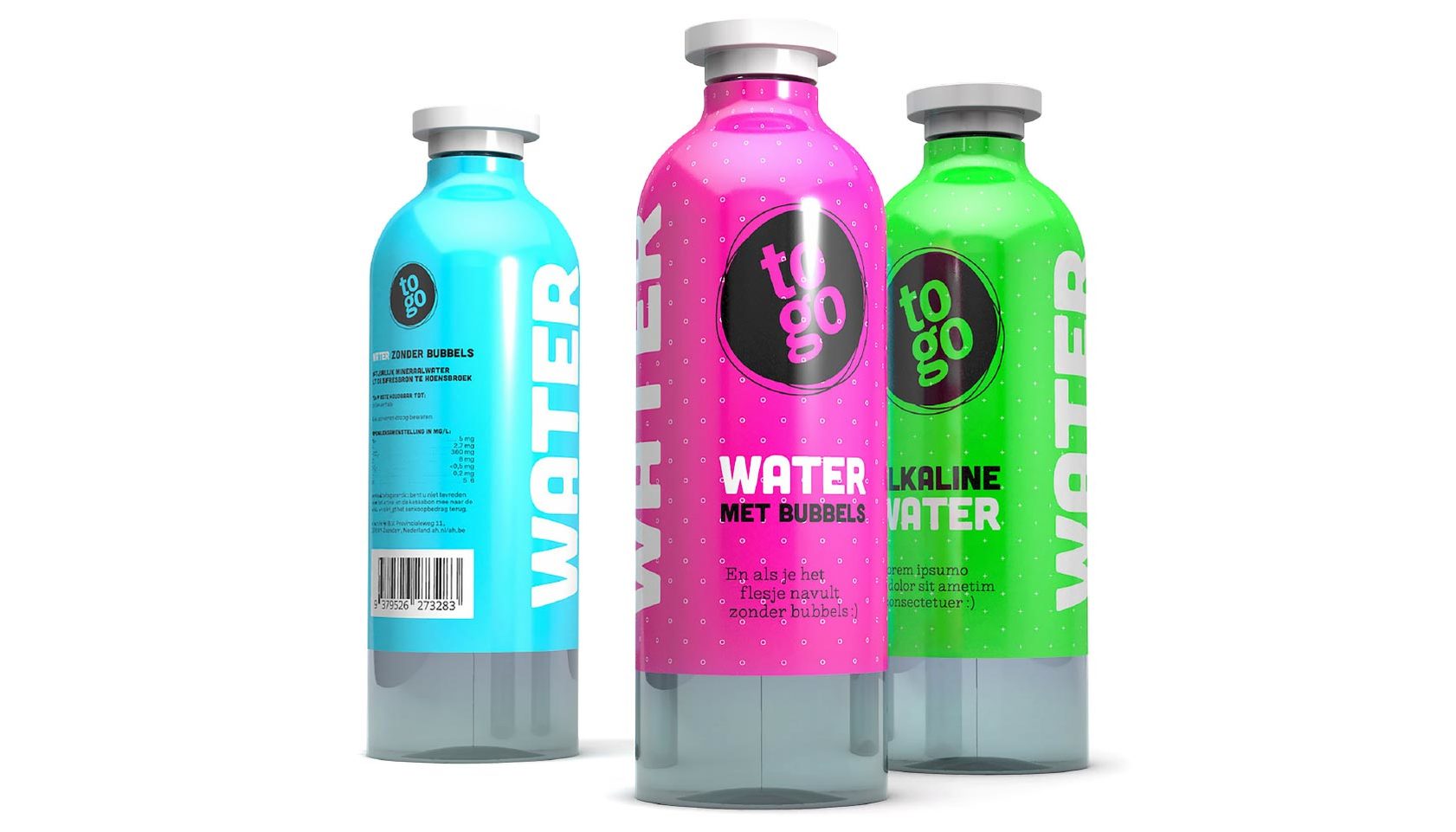 Extra special assignment
AH to go water bottles.
To refill with tap water.
AH to go approached us for a fantastic assignment. Develop a new water bottle that appeals to the millennials. It is precisely this target group that is prepared to pay a hefty sum for a bottle of water.

The bottle must contribute to the identity of this group and must be proudly placed on the college tables. We told them beforehand that we are not a packaging agency. That is precisely what we are looking for, it is much more a communication than a packaging issue, they said. And that is what Today's Team is so proud of. Working on special assignments for customers who matter and who also give us complete confidence.

Thank you Albert Heijn.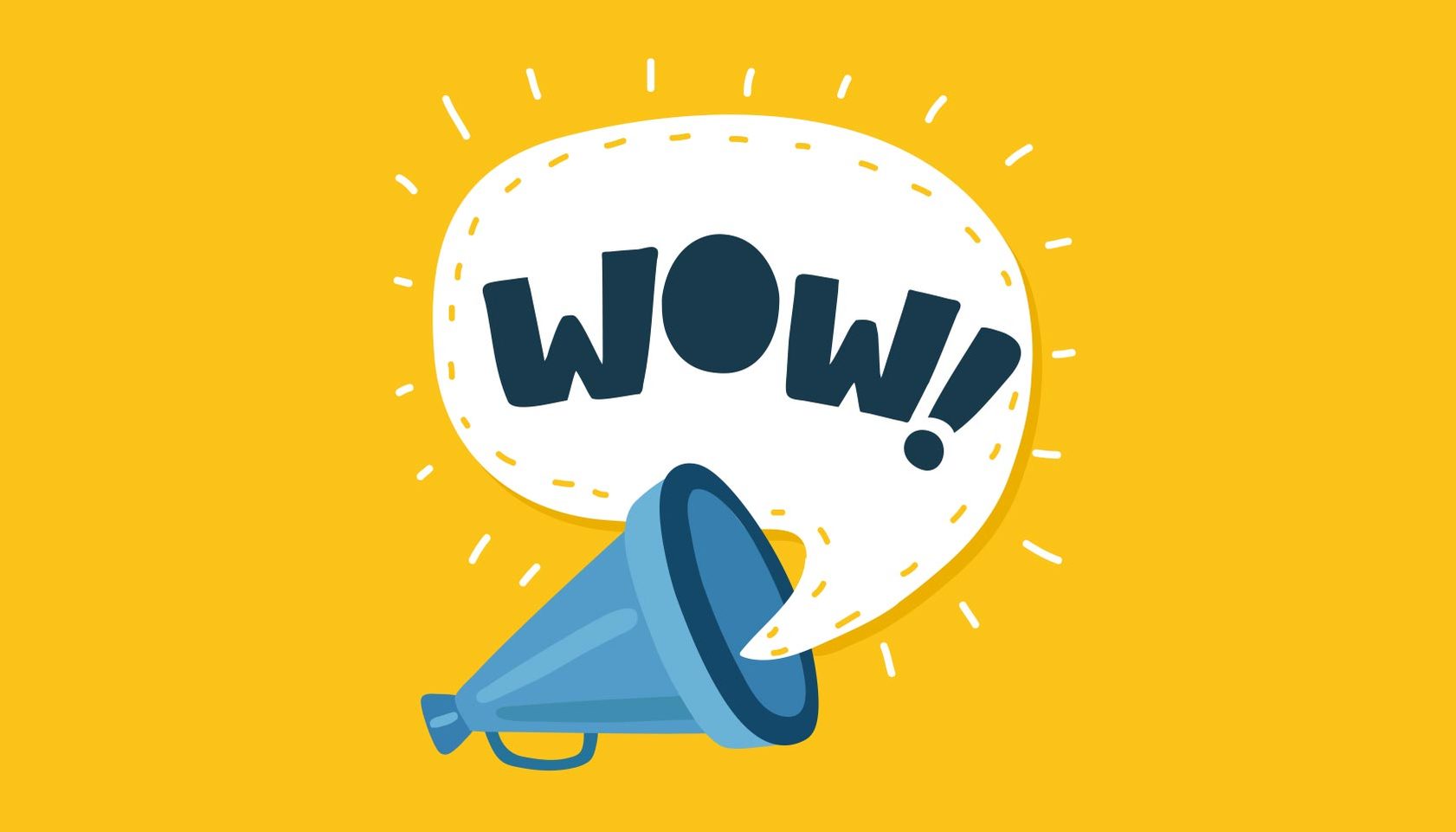 New business update.
It's about time to update our website with new business. But whhaaaaaaaaa, there keep coming beautiful projects with tough deadlines in between. And that's great of course! What a start of the year with new customers like Wavin, GAMMA and AH to go.

Wavin is a large international company specialized in pipes and tubes. That has everything to do with water management. Their role is becoming increasingly important due to rising sea levels. Cities are more often faced with flooding and Wavin owns the technology to drain all that water. Wavin asked us to design the international packaging line for their products.

GAMMA distributes 5 million house-to-house brochures every week. For us the task to get more brand identity in it without losing sight of the commercial retail power. However, we are not a production agency. That is why we develop the design and concept puzzle pieces that other agencies can use. Today's Team has the final art direction. A wonderful role that suits us very well!

AH to go has asked us to design their own brand water bottles. Bottle and label. That's a cool assignment!

With all these assignments we are now fully engaged. As soon as we have time we put these new cases online. And back to work!
A cheerful funeral
insurance company: Ardanta!
Ardanta, the largest funeral insurance company in the Netherlands, is a cheerful company. You would not expect that if you're dealing with death all day long. Yet it is so. You can see that in the portrait series we made of the employees. Ardanta wants to help by doing. Not only compassion, but help. Just at a time when all help is welcome.

We have been working for Ardanta for years. Our assignments vary from communication to the intermediary, internal communication and building a valuable relationship with policyholders. The latter is important, because we want to get rid of the impersonal values overviews. It is precisely a funeral insurance company that is able to make its customers think about death. But especially about life. And if you do that now and then, you will see that it offers peace and space for fun also!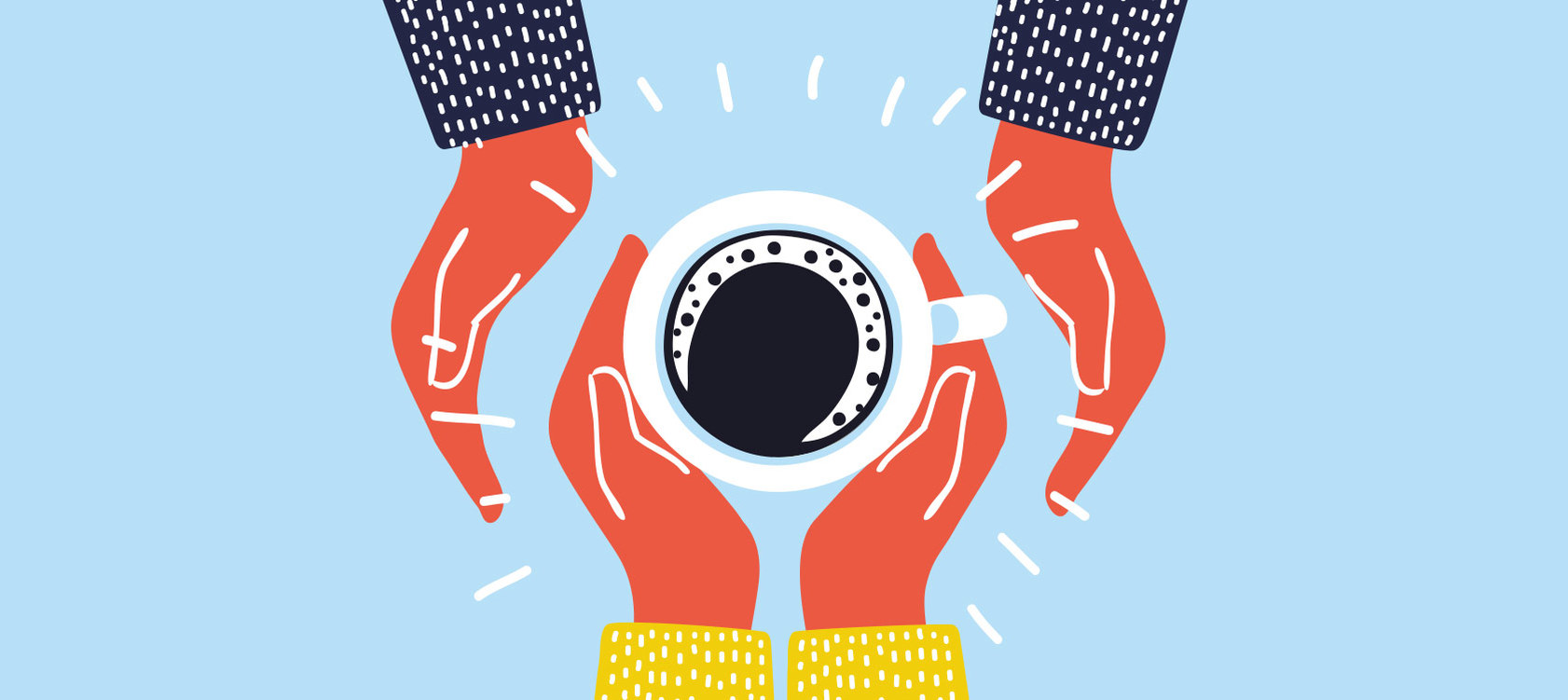 Conflicting business. A term from the past.
Positioning, competing, authority. All old-fashioned marketing terms for Today's Team. We live in a time in where it is interesting to approach each other, to learn from each other, to strengthen each other. Fortunately we see that more often nowadays. Large companies that get more meaning in our lives through cooperation.

That is why it becomes less interesting by the day whether a company has a product or knowledge advantage. We will catch up on that lead within a minute. That is why we are less and less involved in conflicting business. We work for several financial service providers, supermarkets and outdoor specialists. Our clients don't care. In fact, sometimes we can even put them in contact with each other. Really something of this time, or even better... of today!
New store formula PLUS Retail.
And suddenly we found ourselves working on a mega project for PLUS Retail. Sometimes you can suddenly have an amazing assignment after just one phone call. That's exactly what we like at Today's Team. Get on with it!

Building on a totally new store formula. Great what we were able to do there together with the people from PLUS, JWT Amsterdam and VBAT. The feeling of a foreign fresh market was the key to the formula. If you have ever been to Mercado San Miguel you know what we mean. Everything super fresh, crusty bread, fragrant herbs, personal ... and so on.
read more
De Makerij - yes, that's what they call it - is the backbone of the store. The place where everything is prepared fresh for you. From pizza to your daily meal. From soups to freshly baked fish. Wow, what a next level supermarket. Challenge for us not to do a "fun phrase campaign", but to focus communication entirely on the product itself.

Succeeded. A mouth-watering approach we heard people say at the opening! (oops, yet another copy joke).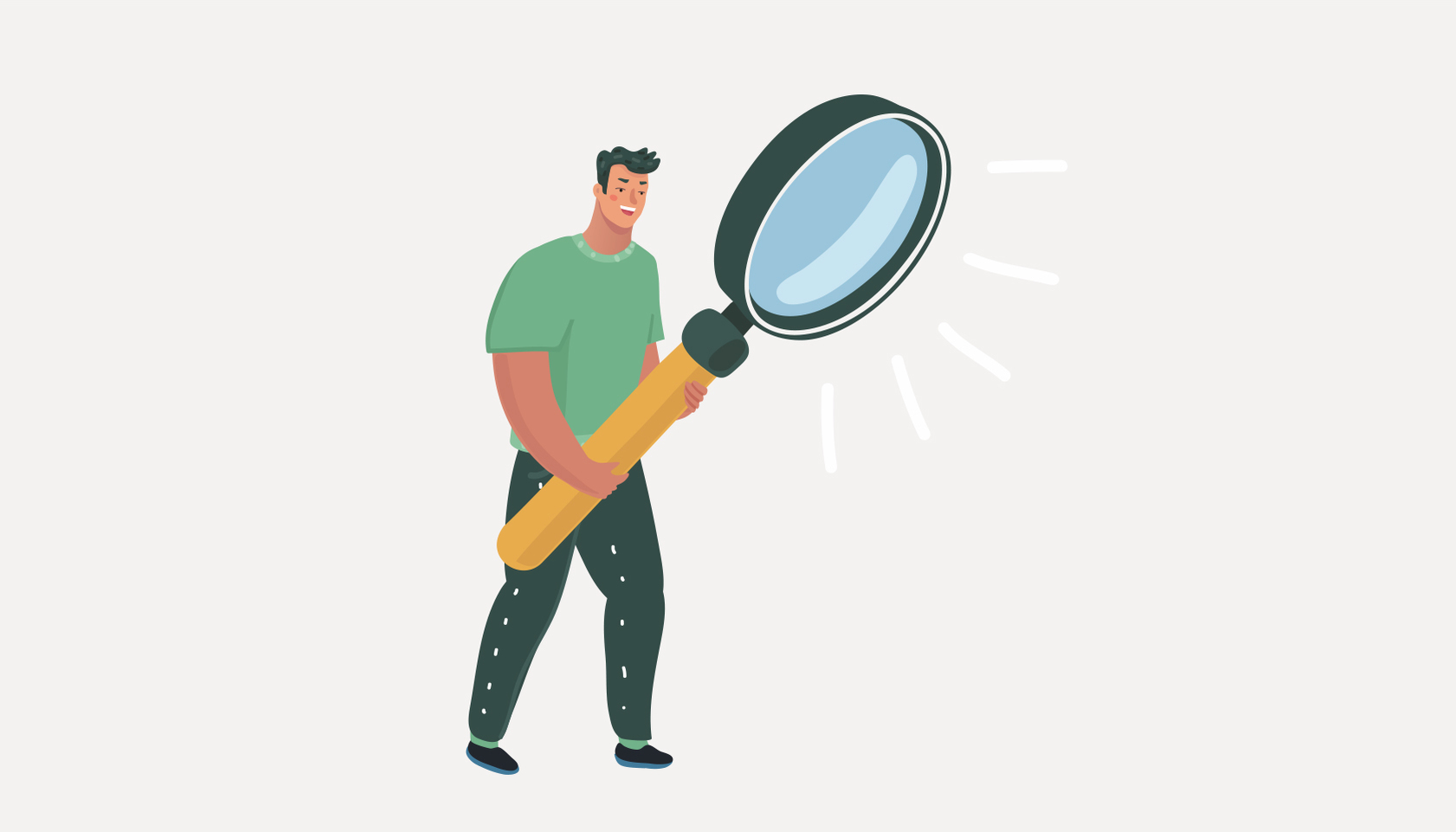 Today's Team involved
in consultancy pitch.
You are retail specialists, but you can do so much more. That's what they tell us. Fair enough. That's why we want to inform you about this interesting adventure: a.s.r. is working on an innovation process. That goes beyond an impactful campaign or a smart pay-off (a pitty, because we are so good at that).

No, that has much more to do with how the company is organized internally. Which products and systems are being phased out and which are being developed. For this long-term vision, a.s.r. wanted to collaborate with a consultancy agency that can not only write a report but is also involved in the implementation. As cou can see, we already speak the consultancy language quite well.
read more
a.s.r. asked us to sit next to them at the intake meetings with these  consultancy agencies. But we are simple creatives, we said! No, they replied, you look at people and organizations in a different way. Join us and help us choose the consultancy agency that suits us.

What an honor and how educational it was!
House of Bols.
Your best hour in Amsterdam!
When we had our first Bols meeting at 11 o'clock, we were asked what we wanted to drink. After a second of doubt, we just asked for a cup of coffee. A bit strange choice, because their gins and liqueurs are great.

Anyway, we wanted to hear the briefing soberly and ask only relevant questions. Central assignment: how do we make the museum House of Bols a top 10 destination in Amsterdam? With 17 million visitors a popular destination to visit, but tourists only stay in the city for a short period of time. 1.9 nights to be exact. Van Gogh, the Rijksmuseum and the Anne Frank House are unbeatable, but what do you do with your spare time?
read more
Our approach starts with a bold promise: House of Bols. Your best hour in Amsterdam! Loud and clear. To view the final results together with the people of Bols, we were first questioned, searched and scanned. Well... that's what you can expect when you are displayed on all kinds of media at Schiphol!
Wavin.
Underground movement with impact.
Maybe you have heard of them; Wavin. They make pipes and tubes, often for sewer systems. There is a good chance that something from Wavin will be in the ground under your seat. It is a large internationally operating company that increasingly solves environmental issues.

The water level is rising in many places due to climate change. You regularly hear of floods in densely populated areas. That water must be drained and Wavin is good at it.
read more
It is a typical B2B customer, but they too are starting to understand the interests of the end user. That's why they asked us to develop high standard packaging and to anchor the Wavin brand in a brandbook. Important, because they work with dozens of agencies around the world and they want a consistent look. Quite an honor that Today's Team tells that world how it should all be done!
Albert Heijn
How to tell a whole story
in just three words.
Developing an in-store concept for the largest grocer in the Netherlands - Albert Heijn - is a process. A nice process, let that be clear.

Because everyone wants the best, but everyone has their own view of things. Marketing wants an unambiguous and easily producible concept. The product managers mainly want attention for the product and price. And the corporate department wants the brand's core values to resonate.
read more
This often results in a crowded meeting room. We often present different concept directions, so that nobody end up with the their backs against the wall. And sometimes with the first presentation it is immediately spot on. This is also the case with our concept "the three word story". An approach in which everything comes together. Experience, product, story and last but not least: price. That is what makes working for major brands so challenging. All interests must be taken into account, without losing sight of promise and creativity.

Oh ... what a great profession retail is!