Today's Team
The youthful
retail agency
where creativity,
involvement
and commercial
instincts fight
for priority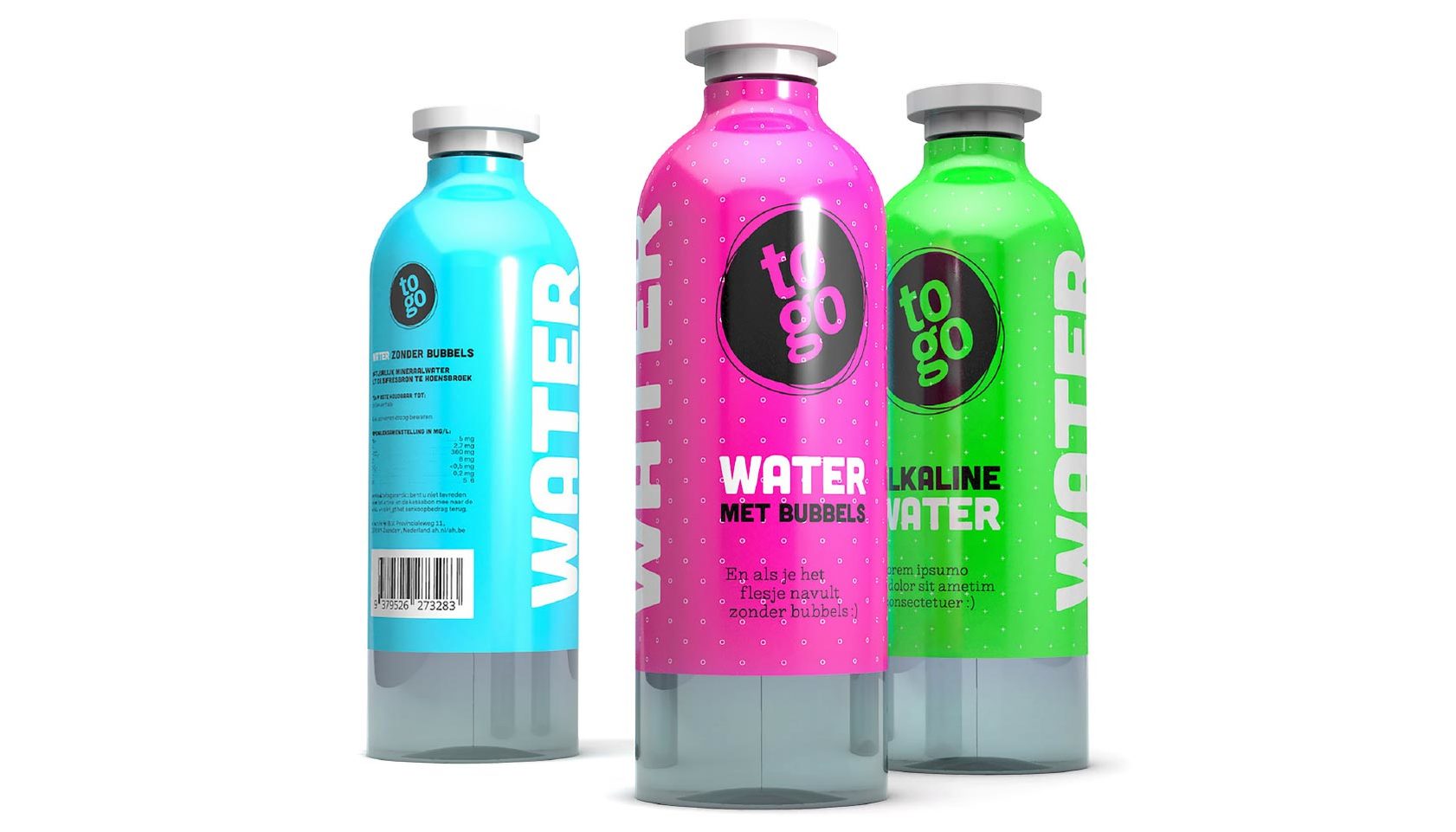 Extra special assignment
AH to go water bottles.
To refill with tap water.
AH to go approached us for a fantastic assignment. Develop a new water bottle that appeals to the millennials. It is precisely this target group that is prepared to pay a hefty sum for a bottle of water.

The bottle must contribute to the identity of this group and must be proudly placed on the college tables. We told them beforehand that we are not a packaging agency. That is precisely what we are looking for, it is much more a communication than a packaging issue, they said. And that is what Today's Team is so proud of. Working on special assignments for customers who matter and who also give us complete confidence.

Thank you Albert Heijn.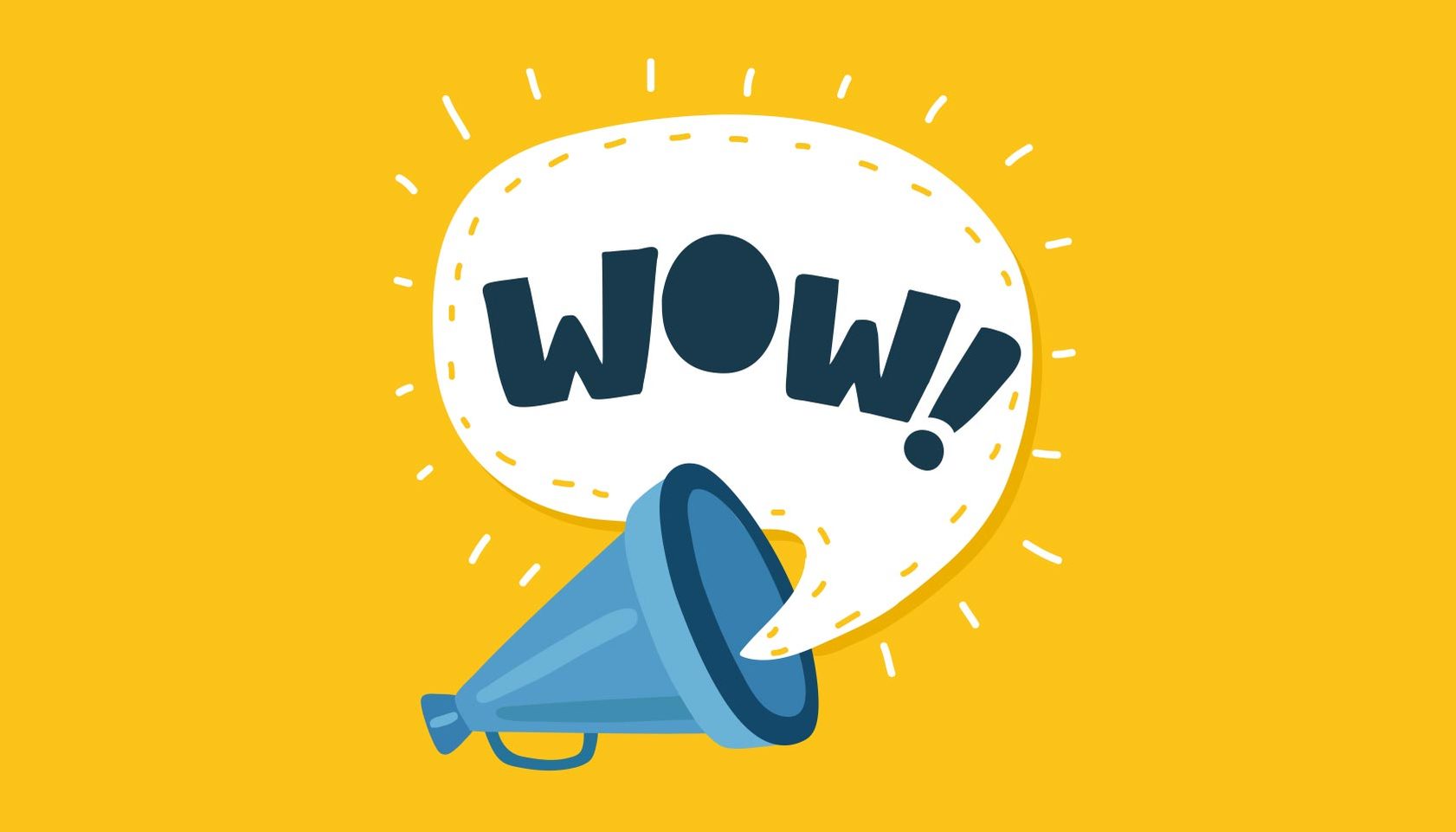 New business update.
Wavin is a large international company specialized in pipes and tubes. That has everything to do with water management. Their role is becoming increasingly important due to rising sea levels. Cities are more often faced with flooding and Wavin owns the technology to drain all that water. Wavin asked us to design the international packaging line for their products.

GAMMA distributes 5 million house-to-house brochures every week. For us the task to get more brand identity in it without losing sight of the commercial retail power. However, we are not a production agency. That is why we develop the design and concept puzzle pieces that other agencies can use. Today's Team has the final art direction. A wonderful role that suits us very well!

AH to go has asked us to design their own brand water bottles. Bottle and label. That's a cool assignment!

With all these assignments we are now fully engaged. As soon as we have time we put these new cases online. And back to work!
A cheerful funeral
insurance company: Ardanta!
Ardanta, the largest funeral insurance company in the Netherlands, is a cheerful company. You would not expect that if you're dealing with death all day long. Yet it is so. You can see that in the portrait series we made of the employees. Ardanta wants to help by doing. Not only compassion, but help. Just at a time when all help is welcome.

We have been working for Ardanta for years. Our assignments vary from communication to the intermediary, internal communication and building a valuable relationship with policyholders. The latter is important, because we want to get rid of the impersonal values overviews. It is precisely a funeral insurance company that is able to make its customers think about death. But especially about life. And if you do that now and then, you will see that it offers peace and space for fun also!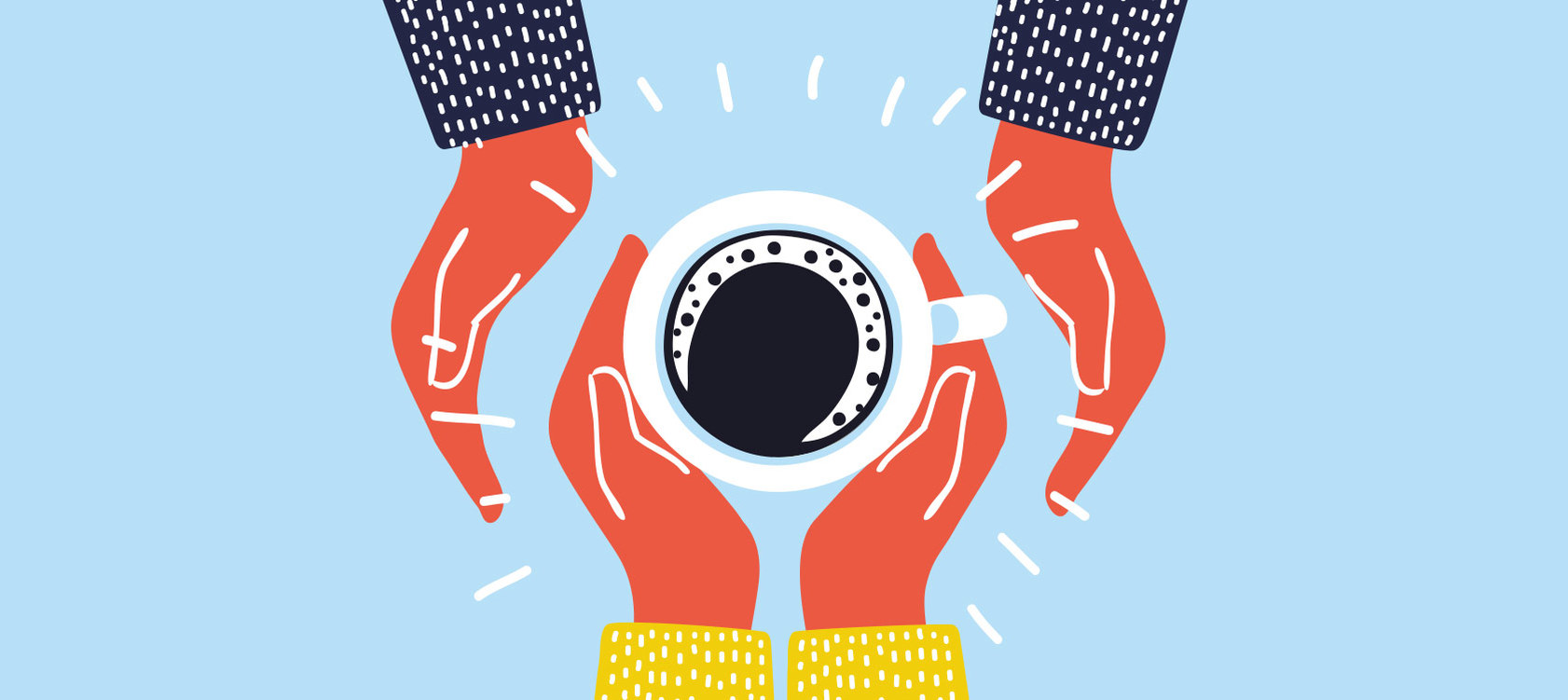 Conflicting business. A term from the past.
Positioning, competing, authority. All old-fashioned marketing terms for Today's Team. We live in a time in where it is interesting to approach each other, to learn from each other, to strengthen each other. Fortunately we see that more often nowadays. Large companies that get more meaning in our lives through cooperation.

That is why it becomes less interesting by the day whether a company has a product or knowledge advantage. We will catch up on that lead within a minute. That is why we are less and less involved in conflicting business. We work for several financial service providers, supermarkets and outdoor specialists. Our clients don't care. In fact, sometimes we can even put them in contact with each other. Really something of this time, or even better... of today!
New store formula PLUS Retail.
And suddenly we found ourselves working on a mega project for PLUS Retail. Sometimes you can suddenly have an amazing assignment after just one phone call. That's exactly what we like at Today's Team. Get on with it!

Building on a totally new store formula. Great what we were able to do there together with the people from PLUS, JWT Amsterdam and VBAT. The feeling of a foreign fresh market was the key to the formula. If you have ever been to Mercado San Miguel you know what we mean. Everything super fresh, crusty bread, fragrant herbs, personal ... and so on.
read more
De Makerij - yes, that's what they call it - is the backbone of the store. The place where everything is prepared fresh for you. From pizza to your daily meal. From soups to freshly baked fish. Wow, what a next level supermarket. Challenge for us not to do a "fun phrase campaign", but to focus communication entirely on the product itself.

Succeeded. A mouth-watering approach we heard people say at the opening! (oops, yet another copy joke).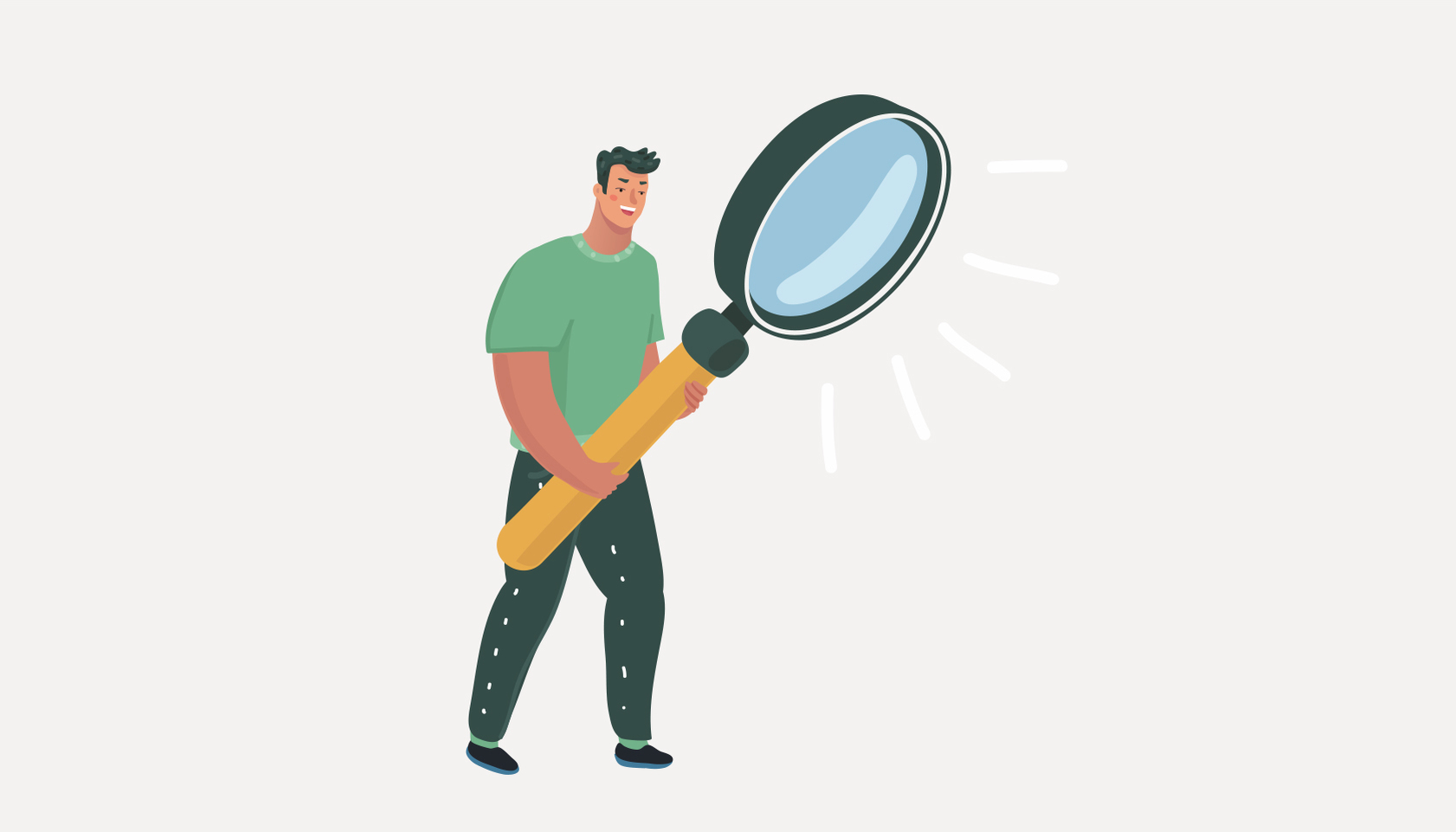 Today's Team involved
in consultancy pitch.
You are retail specialists, but you can do so much more. That's what they tell us. Fair enough. That's why we want to inform you about this interesting adventure: a.s.r. is working on an innovation process. That goes beyond an impactful campaign or a smart pay-off (a pitty, because we are so good at that).

No, that has much more to do with how the company is organized internally. Which products and systems are being phased out and which are being developed. For this long-term vision, a.s.r. wanted to collaborate with a consultancy agency that can not only write a report but is also involved in the implementation. As cou can see, we already speak the consultancy language quite well.
read more
a.s.r. asked us to sit next to them at the intake meetings with these  consultancy agencies. But we are simple creatives, we said! No, they replied, you look at people and organizations in a different way. Join us and help us choose the consultancy agency that suits us.

What an honor and how educational it was!
Wavin.
Underground movement with impact.
Maybe you have heard of them; Wavin. They make pipes and tubes, often for sewer systems. There is a good chance that something from Wavin will be in the ground under your seat. It is a large internationally operating company that increasingly solves environmental issues.

The water level is rising in many places due to climate change. You regularly hear of floods in densely populated areas. That water must be drained and Wavin is good at it.
read more
It is a typical B2B customer, but they too are starting to understand the interests of the end user. That's why they asked us to develop high standard packaging and to anchor the Wavin brand in a brandbook. Important, because they work with dozens of agencies around the world and they want a consistent look. Quite an honor that Today's Team tells that world how it should all be done!
Albert Heijn
How to tell a whole story
in just three words.
Developing an in-store concept for the largest grocer in the Netherlands - Albert Heijn - is a process. A nice process, let that be clear.

Because everyone wants the best, but everyone has their own view of things. Marketing wants an unambiguous and easily producible concept. The product managers mainly want attention for the product and price. And the corporate department wants the brand's core values to resonate.
read more
This often results in a crowded meeting room. We often present different concept directions, so that nobody end up with the their backs against the wall. And sometimes with the first presentation it is immediately spot on. This is also the case with our concept "the three word story". An approach in which everything comes together. Experience, product, story and last but not least: price. That is what makes working for major brands so challenging. All interests must be taken into account, without losing sight of promise and creativity. 

Oh ... what a great profession retail is!
New business
PON automotive startup DOCKR awarded to Today's Team.
Wow. So this is exactly what we love! Such a great company like PON that entrusts a startup to us. DOCKR is the specialist in small electric transport. They focus on the 'last mile'. And that is indeed the last part in logistics where the problem often lies. City centers are becoming overcrowded and polluting diesel vans are increasingly banned. So you need alternative transport to deliver packages to customers and to be able to offer services quickly. DOCKR is the answer: small electric transport that allows you to move easily through the city center, without parking costs and maintenance.
read more
They even work with flexible monthly plans. It goes without saying that home delivery is a trend that is being reinforced by the corona crisis. And that's how DOCKR and Today's Team grow in times when you might not expect that.